Most craft canning lines utilize an electro-neumatic mechanism to actuate a dipstick or plunger style filling manifold.  These systems utilize a variety of sensitive moving parts and may be prone to excessive foaming for more effervescent products. Speeds are also limited by the jarring starting and stopping of the line for dipstick insertion and extraction. Inline Automation's Rotary Counter Pressure Filler utilizes many of the same design principals found in industry standard rotary systems used in much larger commercial packaging houses.  The backbone of the system is a two stage counter pressure valve assembly that more gently fills cans by way of pressure differential rather than by simple mechanical gravity or force feed.  The result is a faster, smoother fill with no oxygen exposure.
Design Highlights
12 head continuous rotary for higher speeds compared to plunging intermittent fills heads
Pressurized fill for reduced foaming and increase product quality
CO2 flushed head space with immediate lid application
Perimeter pull cord emergency stop
Compact footprint
Low voltage control for safety
Integral gantry hoist for filling bowl maintenance and sanitation
Variable frequency drive for speed control capable of up to 100 CPM
Capable of running 12 or 16 oz cans
Star wheel infeed (no intermittent pushing air cylinders)
Allen Bradley controls and interface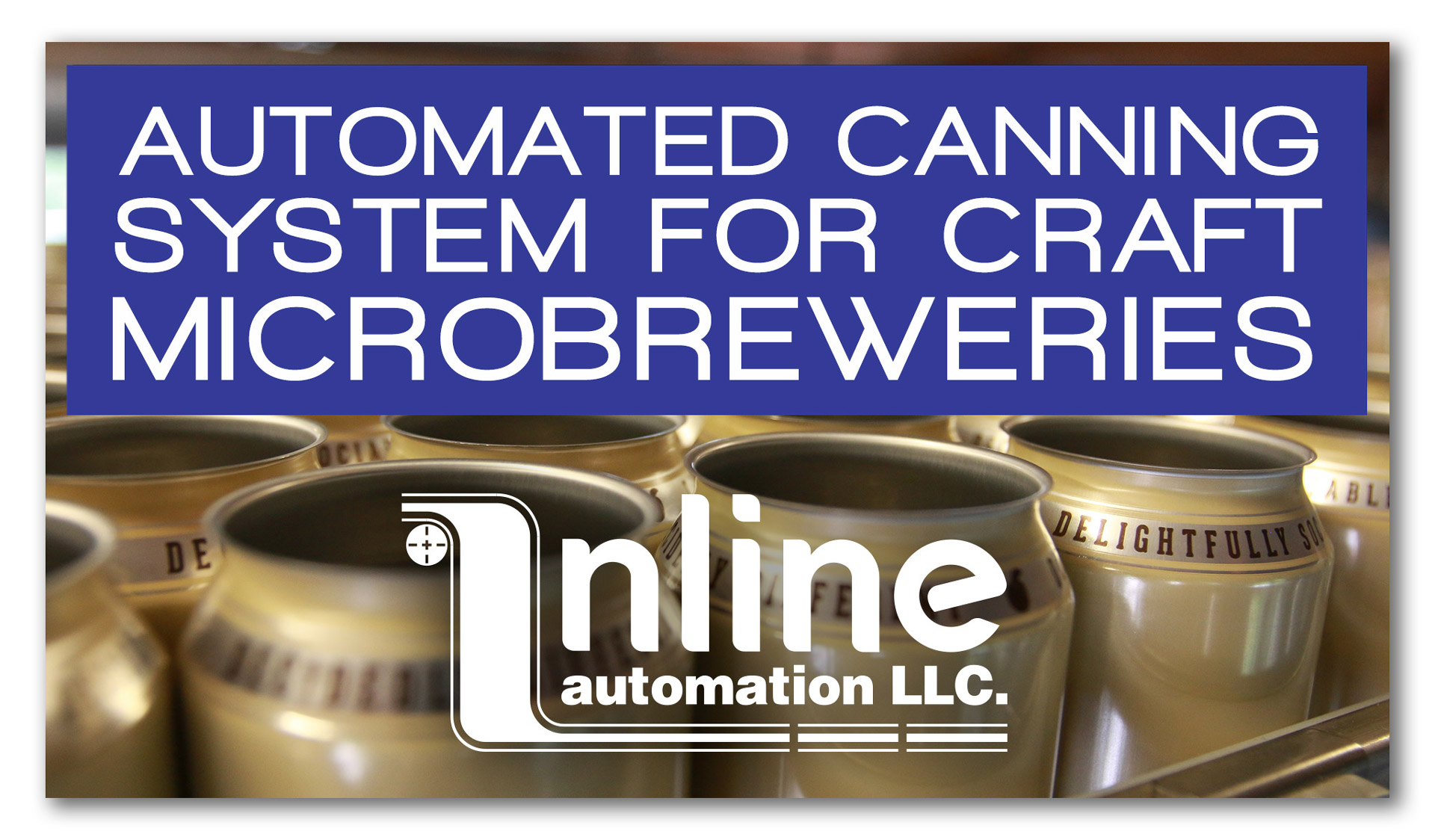 OUR FLEXIBILITY KEEPS YOU PRODUCTIVE!
• Select only the machines that you will need
• Postpone shipment until the space is ready
• Customize our units for your specific needs
• We can help you with layout design & more